Posted by Dave on September 25, 2017
Wow, it's been a long time since we've done any blogging! Hows about we start with a summers end wrap up?
The typical start to our "official" summer season is our annual Fat Tire Fest, held every year the weekend before Memorial Day. This year was our 17th annual and it went off without a hitch!  This isn't a huge fest, or even much of a fest at all.  Rather, it's a tongue in cheek, lets get some mountain bike peeps together and go on a long hard all day ride in the forest to kick off season of riding in high terrain kind of ride.  We encountered weather of all types, roads and trails of all types and generally had a pretty kickass day in the forest!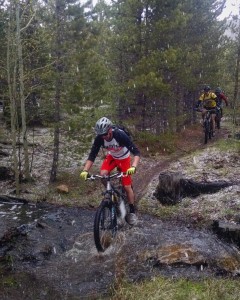 Once riding season had commenced, trail work season had also commenced and we were able to open BRAND NEW SINGLETRACK at Heil Ranch!  It took a lot of volunteer hours with Boulder County Open Space for us and other organizations but we completed the 2mile loop within one year.  By Boulder County standards, that's moving at light speed.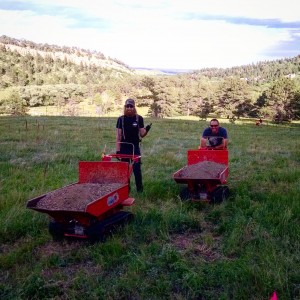 Redstone Cyclery was one of the largest of those contributing volunteer hours.  Our team of volunteers contributed over 100 hours.  We were recognized by Boulder County for it!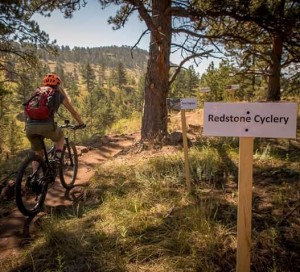 And speaking of opening trails, we got to see the reopening of one of our all time favorite trails, Lion Gulch!  Lion Gulch is located about 20 minutes up Hwy 36 from Lyons.  It's a technical masterpiece of a trail and it leads to other areas in the Roosevelt USFS that we call home.  Unfortunately, Lion Gulch was quite heavily impacted by the legendary 2013 floods and had been closed since that time.  It's a tight gulch without a lot of room, so the fact that the USFS was able to rebuild this trail in a gulch that had been completely blown out by raging floodwaters is quite a feet.  We are very stoked to have it back. Stop in the shop next time you're in Lyons to learn more about this awesome trail.  It's a cause for celebration!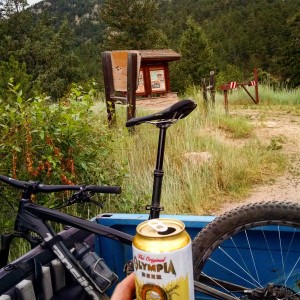 And who can say summer was a great success without a host of above timberline rides?  It's a big part of what makes Colorado Colorado.  Fortunately, we were able to imbibe on a little of that too.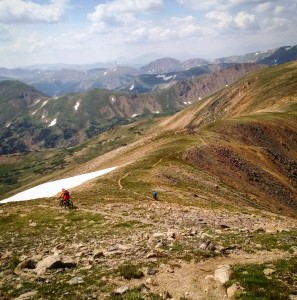 So there.  Summer is officially wrapped up and it's time for Fall.  Get ready.  We kick that off with our annual Big Fall Ride, this year on Sunday 10/1. See you at the shop at 730am!